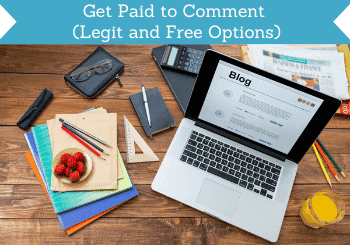 Do you want to know how to get paid to comment? Then, you've come to the right place.
This method of earning has been around for more than a decade and it has proven to be an easy way to earn extra cash.
In fact, most veteran freelancers have, at some point, done this kind of job. Usually, this kind of job is suitable for beginners because it doesn't require any special skills. Your goal is to just comment on something that is related to the post. This is usually done on blog posts or forums.
All the options I will list down in this guide are legit and free to join, so you don't have to spend a dime to start earning. I will include a brief summary of each option so you can easily identify which ones will suit you best.
How much can you earn from commenting?
Before we talk about the options you can use to earn this way, it is important that I set your expectations properly in terms of the amount you can earn from this method. Getting paid to comment is not a get-rich-quick scheme.
The earnings you make won't be comparable to what you can earn from a full-time job as well. At best, it's a nice extra job where you can earn a bit on the side. That being said, it's still a decent option for beginners to earn because you don't need any special skills to perform the job.
All you really need to invest is a bit of your time and some effort. And if you are just starting out in the world of freelancing or online rewards site earning, then this is a good way to get your feet wet, so to speak.
Fake claims to be aware of
Now, if you've been doing your own research and looking for ways to get paid to comment, you probably have encountered platforms that claim you can earn hundreds of dollars just to post comments. As explained above, this kind of earning opportunity doesn't offer that kind of money.
While this kind of claim is technically not misleading, it will a considerable amount of time to do so. Any platform that claims you'll be able to earn hundreds of dollars in a short span of time is most likely a scam, so make sure to stay away from those platforms.
Another thing you need to be aware of is that there are some platforms that offer this kind of earning opportunity but their methods are not really ethical. For example, some platforms will ask you to blatantly include a link to a page in all the comments you post.
Many sites and forums frown upon this kind of marketing strategy, which is considered spamming. Most of the time, the end result is that your account will get banned from the site/forum. That is why it is important to keep in mind what the platform is asking you to do and you also need to be aware of the terms and conditions of the site/blog/forum you are posting your comment.
To put it simply, you have to always consider if the earning method the platform offers is ethical or not before you proceed.
4 Best ways to get paid to comment
Now that you know what to expect from this kind of earning opportunity, it's time we discuss the actual options you can choose from. Keep in mind that this is not a prioritized list. Choosing which option to go for will purely depend on your preferences.
I will keep updating this list if I find new options in the future, so make sure to bookmark this page and check on it from time to time for new opportunities.
Bulbshare is an app that is kind of a social media platform and a survey site all rolled into one. To earn from this app, you just have to share your ideas.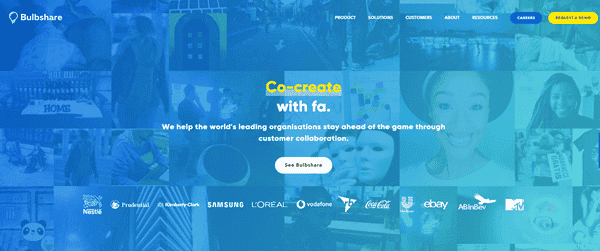 This can be done through what they call briefs. You'll have to answer a few questions but it will also ask you to upload photos or even videos from time to time. The questions you need to answer will usually ask you for your opinion regarding certain topics.
The commenting comes in because you can comment on other briefs and to get a better chance at getting access to paid tasks, you will need to be active on the platform and comment.
So you will not directly get paid to comment but it is more or less a requirement to comment to get access to paid tasks.
And speaking of rewards, you will be compensated a certain amount when you are able to share your ideas on paid briefs. You will get paid via PayPal every time you are able to complete a paid brief.
The app will work with Android and iOS devices and it is available globally, so you can register as a member regardless of where you live.
#2 – Timebucks
Timebucks is mainly a Get-Paid-To (GPT) site that offers multiple ways for you to earn. Aside from commenting, you'll be able to earn by answering surveys, watching videos, solving captcha, and more.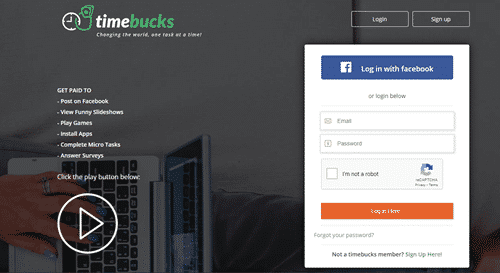 The opportunities to earn from commenting will be found in the micro-tasks section of the site. Here, you'll find tasks where you will be asked to post comments on certain sites. Just make sure that you follow the instructions for the tasks and that you are comfortable doing them because you might encounter tasks that are "unethical" (as discussed earlier).
The site offers multiple payment methods. You can get paid via Payeer, AirTM, Neteller, Skrill, direct bank transfer, and gift cards. You also have the option to convert your earnings to Bitcoin.
You can register as a member regardless of where you live but take note that the opportunities to earn will vary from country to country.
#3 – Answeree
As the name suggests, in order to earn from Answeree, you'll have to answer questions. So, in a way, you are still commenting to get paid. It's actually a Q&A community where members can ask any question and other members will get paid to answer the questions.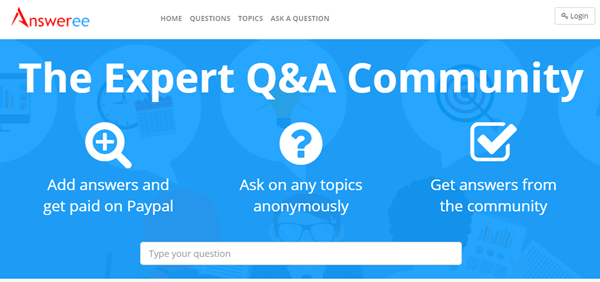 The one thing you need to keep in mind with this platform is that your answer must not be copied from another source. You can't copy from sites like Quora or Wikipedia (for example) and just paste them as your answer.
But that doesn't necessarily mean you can't use resources found on the internet. You can still rewrite it so that it comes as an original response and not just a copied and pasted reply.
You can get paid via PayPal or Skrill. For PayPal withdrawals, the first withdrawal will only require you to earn $2, but after that, you'll need to earn $5 in order to withdraw your earnings via PayPal. For Skrill, the threshold will always be $10.
Answeree has a mobile app and it is available globally, so you will be able to earn money even when you are not in front of your computer.
#4 – Picoworkers
Picoworkers is a micro-task site that will pay you for completing short tasks like commenting, visiting a website, liking a Facebook or Instagram page, and more. The tasks are very simple to do, but you do have to submit proof that you've completed each job before you will get paid.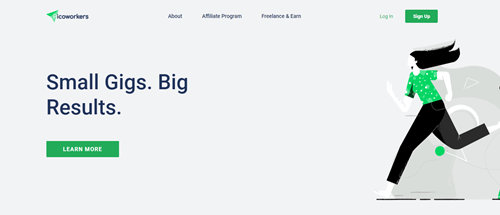 Every time you complete a task on Picoworkers, you will earn a certain amount and it will be credited to your Picoworkers account. Once you've earned $5.75, you can request payment in several ways. You can get paid via Skrill or PayPal. You can also convert your earnings to cryptocurrencies like LiteCoin or Ethereum.
It doesn't have a mobile app, but it is available worldwide, so you'll be able to register as a member regardless of where you live.
Final Thoughts
That concludes the list of the best options to get paid to comment. Take note that all these options are legit and free to join. All you have to invest is your time and a little bit of effort in order to earn.
And if you want to make the most out of your time and maximize your earnings, I would even suggest you choose all the options provided above. That way, you'll gain access to more opportunities to earn.
As I've mentioned earlier, I will keep updating this guide if I see any new opportunities that are worth it, so make sure to bookmark this page and come back to it from time to time for more ways to earn by commenting.
If you have any comments, questions, or have experiences on ways to get paid to comment, I would love to hear from you in a comment below.